FOUR OAKS PARK is a small but very attractive park consisting of 10 privately owned homes. It has only been open for about 5 years and we pride ourselves on the openness of the park with lots of amenity space.
Four Oaks and Mill Yard Park have the benefit of electric gates for your security.
Please note these parks close for the month of February each year.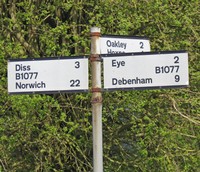 We are about 2 miles from the historic town of Eye which has many shops and even a Theatre (admittedly the smallest in the country).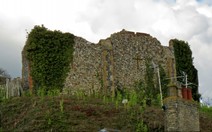 It also has the ruins of a Castle which is on one of several recommended walks around the Town.



Click here to see the Location of Four Oaks
and Mill Yard Park